Shtab Features
Make work transparent, get rid of routine in processes, increase concentration and help plan more accurately.
All features
Project & Tasks
Tracker & Activity
Finance & Salary
Team & Members
Reports & Analytics
Integrations
Soon
Tracker
Our desktop app uses a tracker in order to collect data on hours worked and time spent on various tasks and optimize planning. Here's what it tracks:
When, on which tasks, and for how long has a colleague worked;
Hours and minutes have been spent working on a specific task, even though it may have been processed by several people at different time.
Moreover, this tracker takes screenshots of a user's desktop and measures effort each user puts into work every day.
Download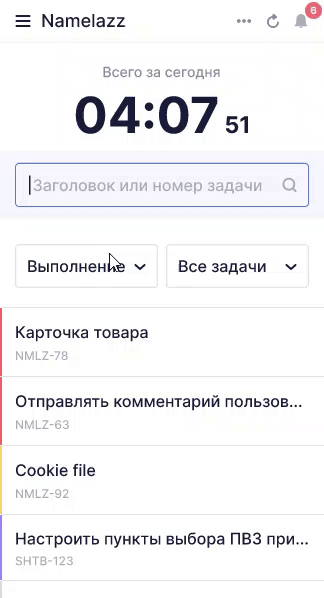 Activity tracking
This parameter helps detect a time period of greatest personal productivity, as well as shows effort с colleague uses to operate a task.
A coworker's involvement is measured in percentage. Activity units such as clicks, typing and cursor movement are accounted for every 20 seconds. If no such action was performed, the activity drops to zero. As a working period ends, all this activity is calculated as mean average of all the intervals.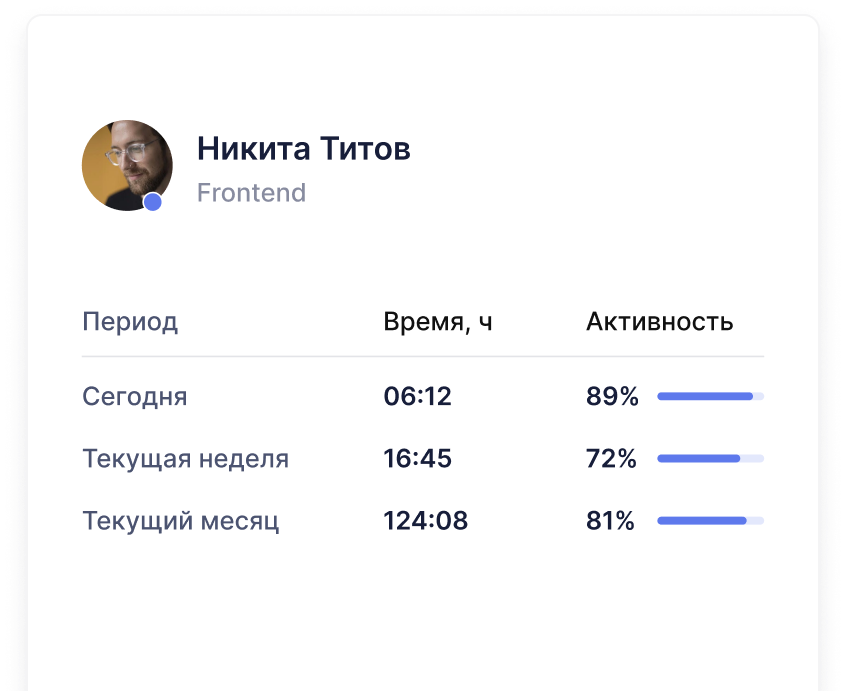 Screenshots
Managers can enable creation of screenshots to have a better way of tracking the work process. Once every few minutes (this can be modified as needed), the tracker software make a screenshot of a coworker's desktop.
If such a screenshot detects a messenger conversation, or any other personal information, a built-in neural network will block it.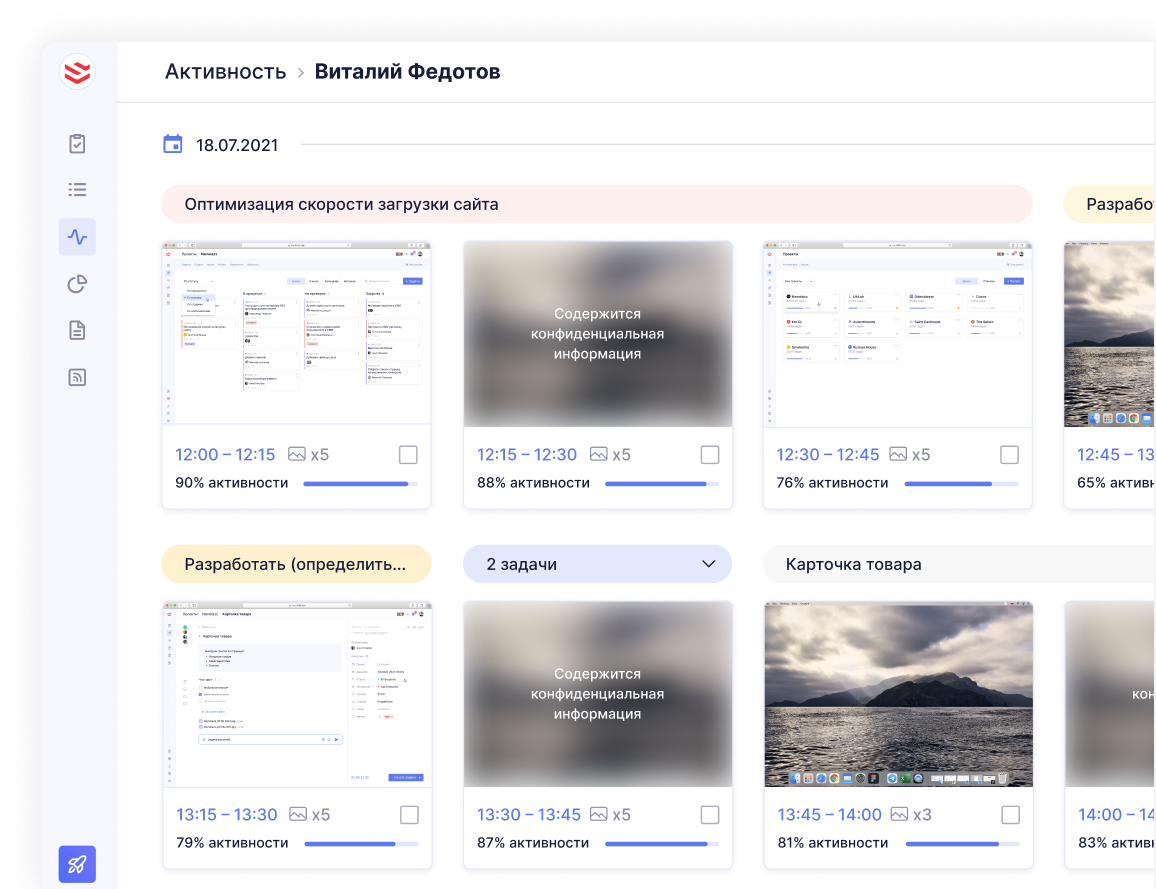 Screencast Recordings
You can use the tracker to record a video using the screencast feature. Such video is uploaded to task attachments.
This makes setting you assignments, testing, result demonstration, and colleague training easier.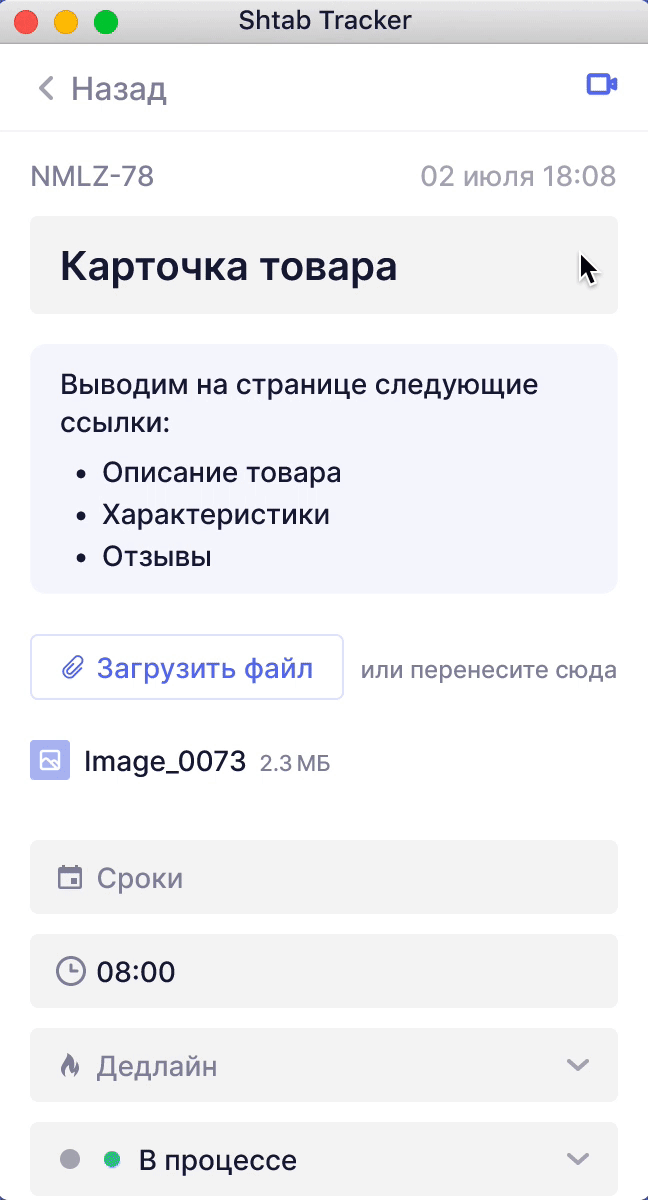 Project & Tasks
Integrations
Telegram Bot
This bot can create tasks from chat, deliver news, and statistical data, as well as remind of deadlines.
It works both with individual users, and project chats.